I finally took the time to take some pictures and show you guys another outfit of mine. The boyfriend and I just went into town and stopped by some shops and I didn't even buy anything.
I love this outfit, so comfortable, easy and casual. I could wear this every day!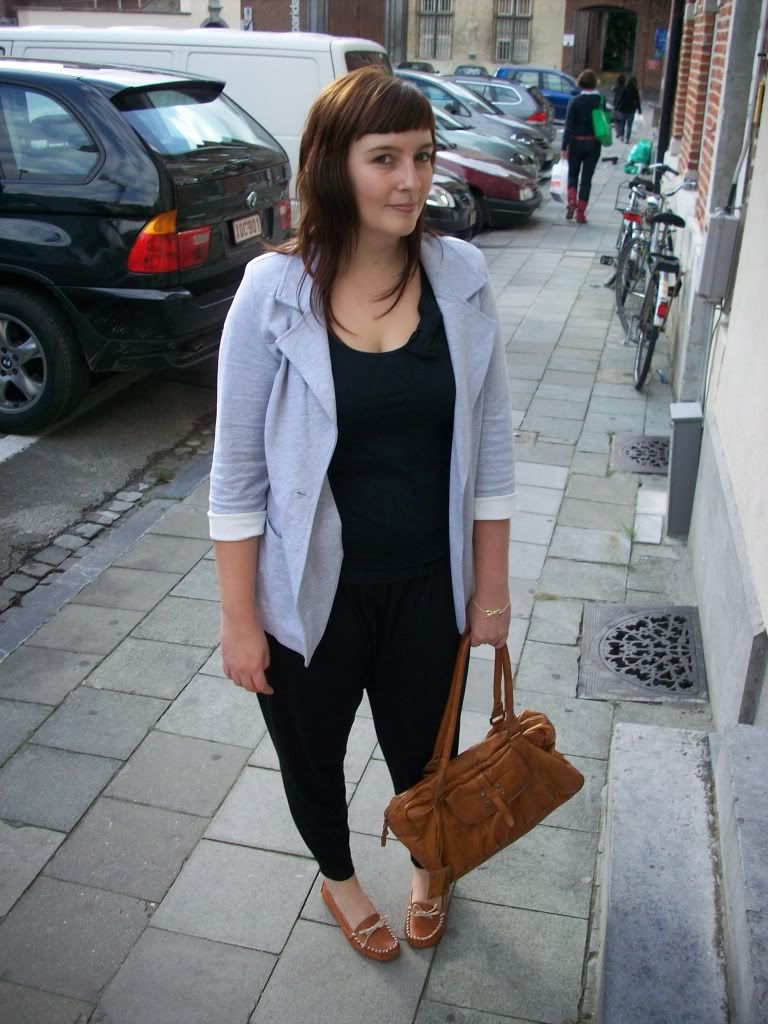 Cardigan: New Look
T-shirt: New Look (NEW)
Bracelet: Urban Outfitters
Trousers: H&M
Bag: Only
Shoes: Zara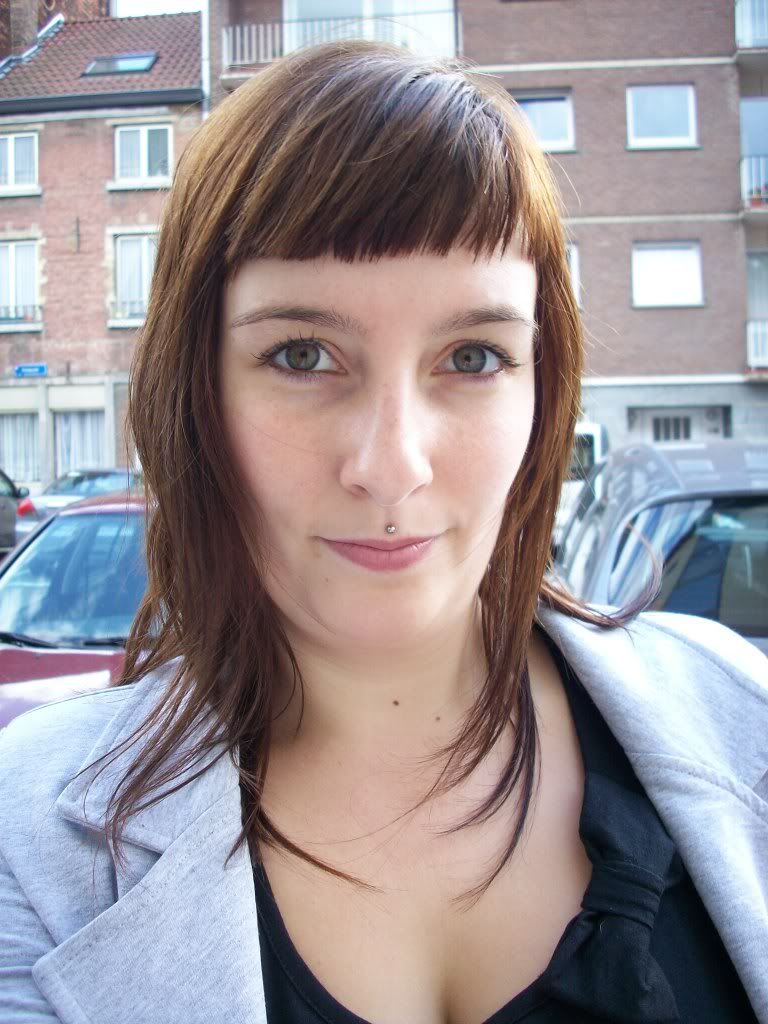 I made a close-up to show you guys my new haircut. Well I only trimmed my bangs, but it looks so much better in my opinion. I'm also very happy with my new haircolor, so I wanted to show that too. It's a combination of lots of sun (during my stay in France) and a very bright orange hair dye. What do you guys think of my hair?