Over the past 2 weeks I added some new pieces to my closet and I really want to share some pictures with you.
First this beautiful blouse from WE. This shop isn't a shop I visit regurarly. I enter it from time to time and mostly I get lucky. Maybe I should visit WE on every shopping trip I make. I mean, what's not to love about this beautiful piece of clothing? Those birds are too cute and the fabric is so soft. Can't wait for the weather to get better (well, let's wait another half year) so I can wear it without a cardigan.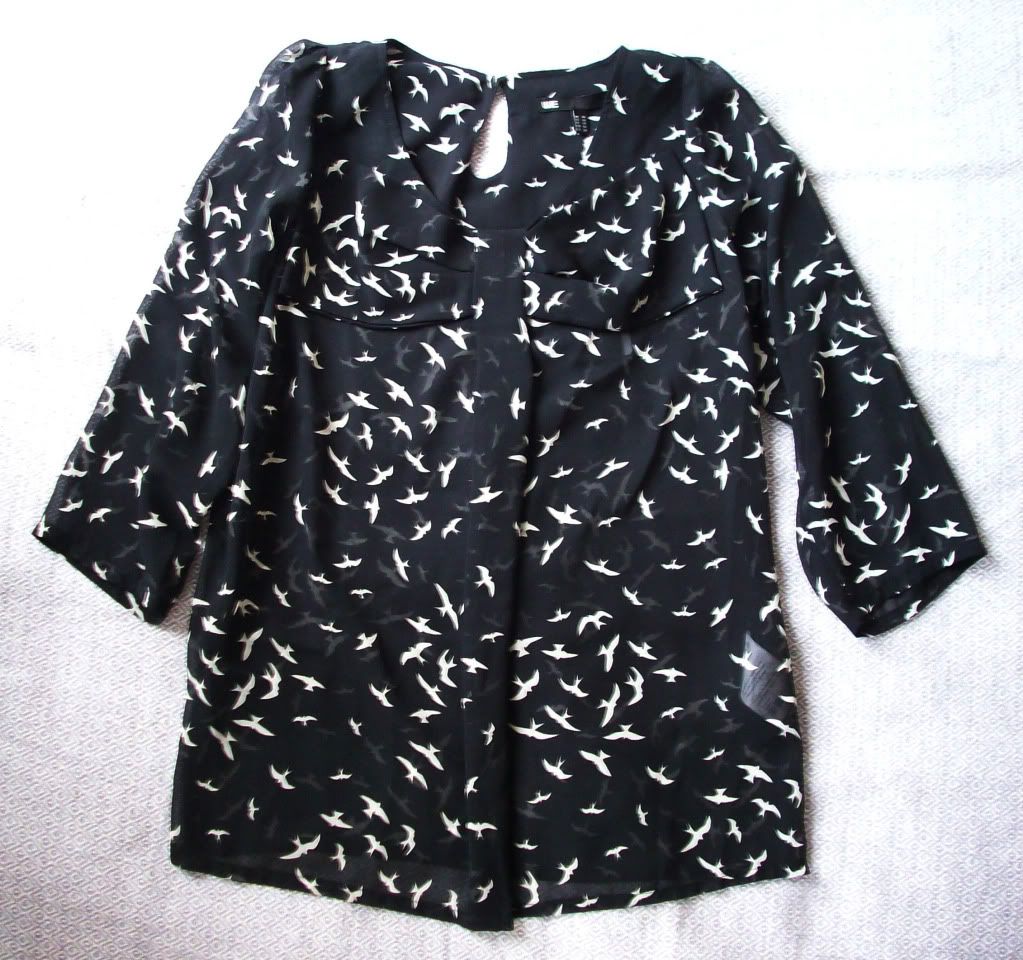 This soft pink blazer is great. I love the black details and the shoulders. Gotta love H&M! I have to admit that my picture is really bad, because it's so much prettier in real life.
I bought this blazer with the H&M gift card I got from my boyfriend, so thanks my love!
That's all for now, I'm going to enjoy the last evening of my weekend! Have a great evening!