The boyfriend and I decided to go for a walk in our town. The perfect occasion to take a new outfit shot. It's been a while since I posted an outfit, but I just don't like taking my pictures inside (my camera isn't so professional).
It's already pretty cold here in Belgium, so I think this was one of the last times that I could wear my trench without freezing (ok, I was already feeling really cold today). Luckily I found the most beautiful wintercoat at Zara a while ago, I'll show him in another post.
Snood: H&M (new)
Trench: Zara
Purse: Mango
Shoes: New Look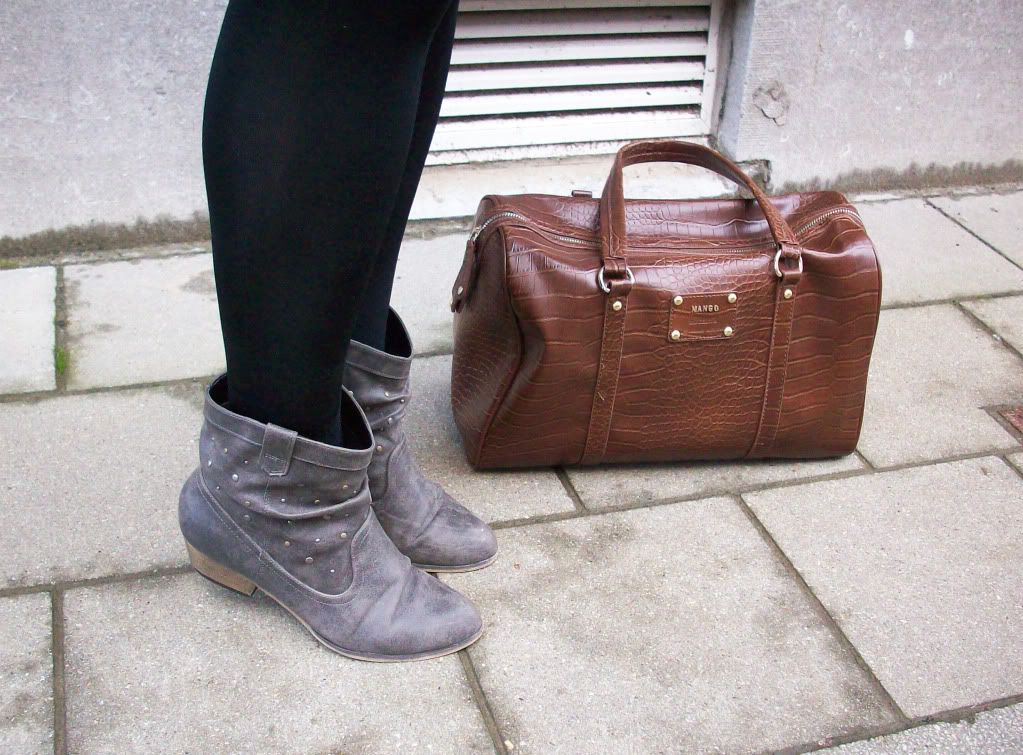 A closer look of my boots and my purse. These booties are the best, I think they're really pretty and they're so comfortable.