Threadless is a community-based company that prints awesome designs created and chosen by you!
I was so happy when I got contacted to review a t-shirt from the Select collection by Threadless. Select is their new premium line of clothing designed by the community, but curated by Threadless.
"It includes original Threadless designs blown up, scaled back, with the original concepts intact. The products are printed with water-based inks on finer cotton, to be softer and eco-friendlier.
The woman's collection includes racerback tanks, tunics and tees. Men get more t-shirts, but with slimmer cuts and different materials than original Threadless tees."
It was hard to choose one t-shirt from a whole bunch of t-shirts that I really liked, but I ended up choosing this Girly Eco Hooded V-neck t-shirt designed by Ross Zietz: Birds of a Feather. That name alone makes it pretty.
The shirt itself is a blend of organic cotton, recycled polyester and rayon and with low impact dye. Perfect for a Green girl like myself!
When the package got delivered at my house I couldn't wait to open it. Everything was wrapped in silver paper and it got a really lovely note attached to it. It's the small things like these that make a company loved by lots of people!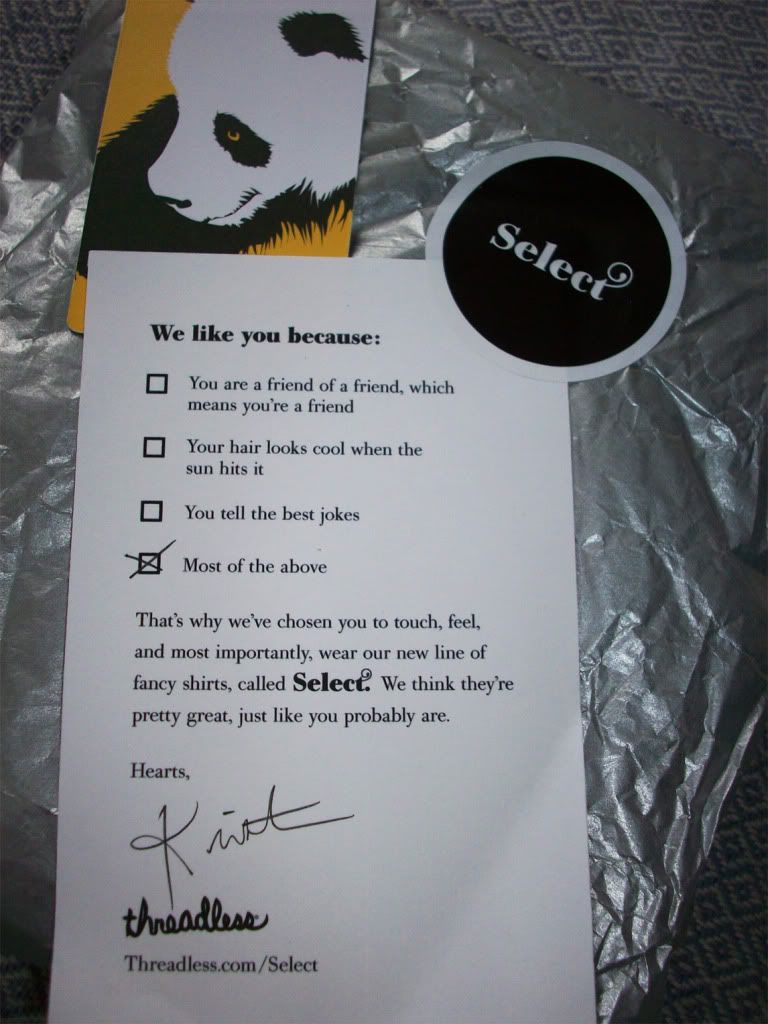 Here's a closer look of the design. Such a great idea to make the birds fly out of the feather, I love it! Do you guys like the design?
This design is also available in black and white, which are actually more my colors. But I just loved this one more because it's a hooded t-shirt.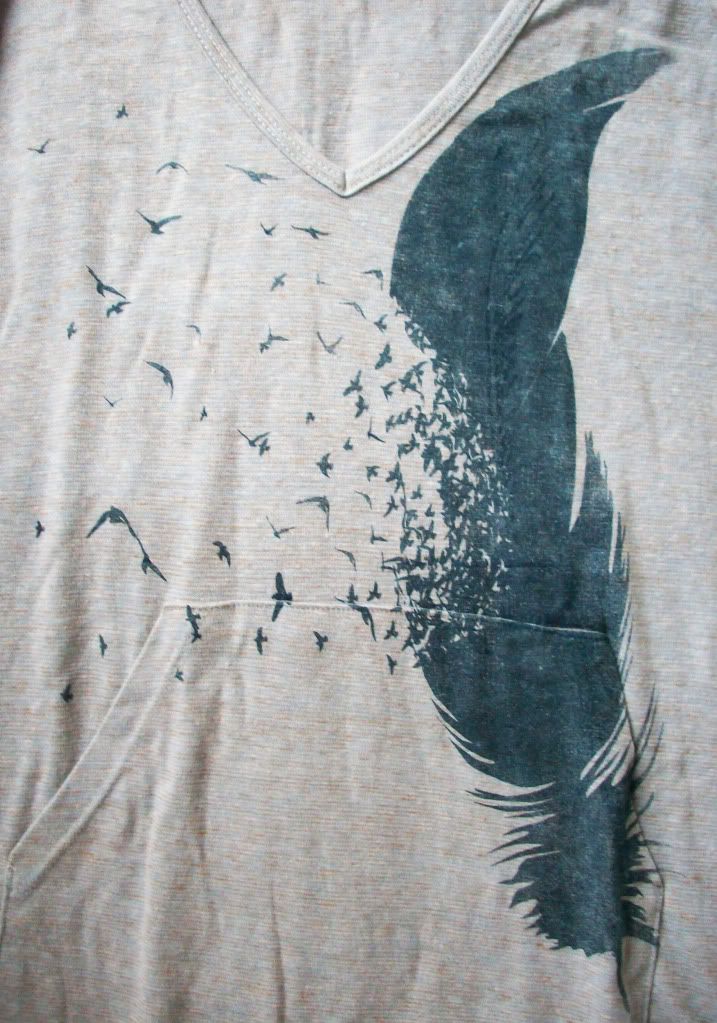 Here's me wearing my beloved shirt in combination with some loose black pants from Zara. Trust me, you'll love it too once you've tried it. The fabric is so soft and I like the sleeves that are a bit longer than on a normal t-shirt.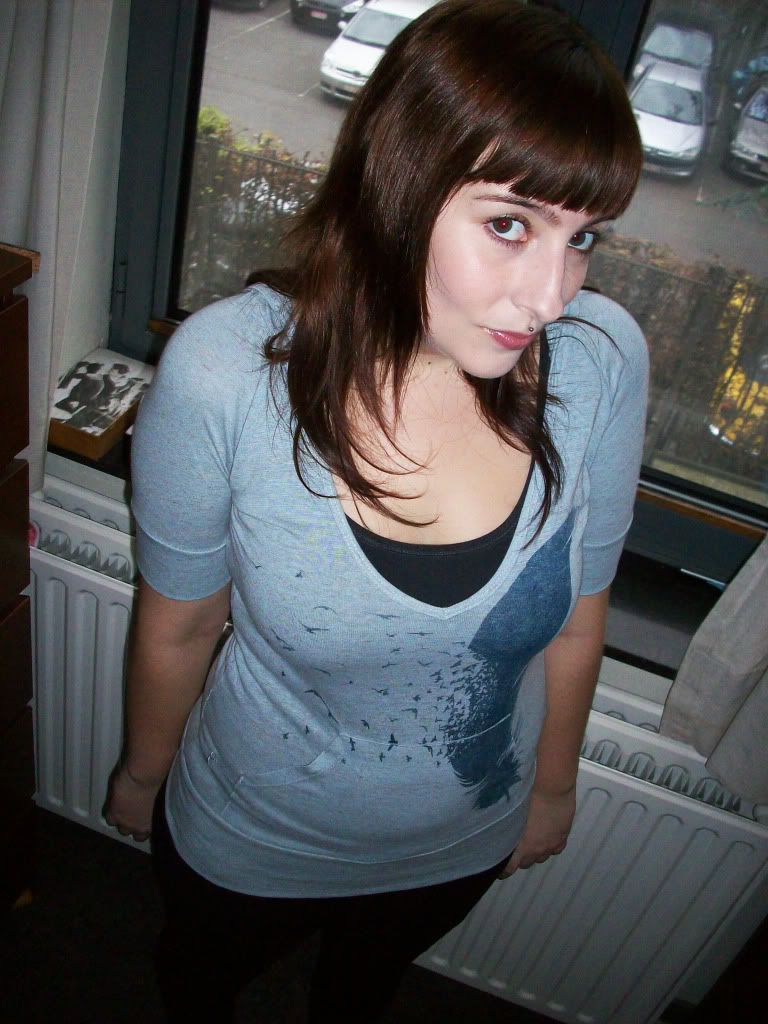 I took 2 other pictures from the Threadless website which I really love.
The first one is also from the Select collection, from the new Autumn designs added to the webshop. The second t-shirt is from the normal Threadless collection and has the cutest design ever! Don't you just love it?
Threadless has some really cool t-shirts (for woman and men) with great designs. If you want to surprise someone with a very cool gift (Christmas is getting closer), don't hesitate to check out the
Threadless webshop.