I'm so hating this cold weather! I'm always cold, even when the weather isn't that bad. So these temperatures around 0 degrees are NO good for me.
Luckily I have this great wool coat from Zara to keep me warm. I'm so in love with the big collar that I can use to keep my head warm (what a funny sentence).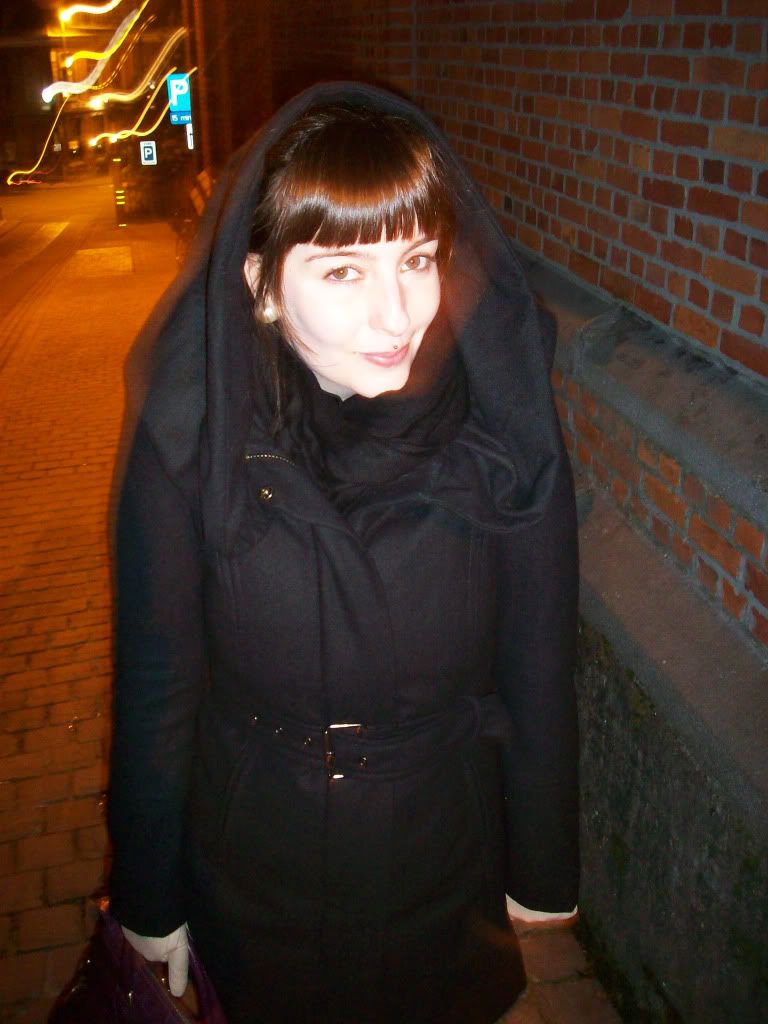 Here's a picture from yesterday evening when the boyfriend and I were on our way to a restaurant for dinner.
Do you guys like my new coat? What do you think about this cold weather?
Love, Imelda