I recently bought some very cute pieces for myself, 5 t-shirts and a cardigan. I wanted to show them to you guys, because I like them so much.
This very bright pink shirt is from H&M. It's a little bit longer than normal, so it's perfect to wear with a pair of leggings.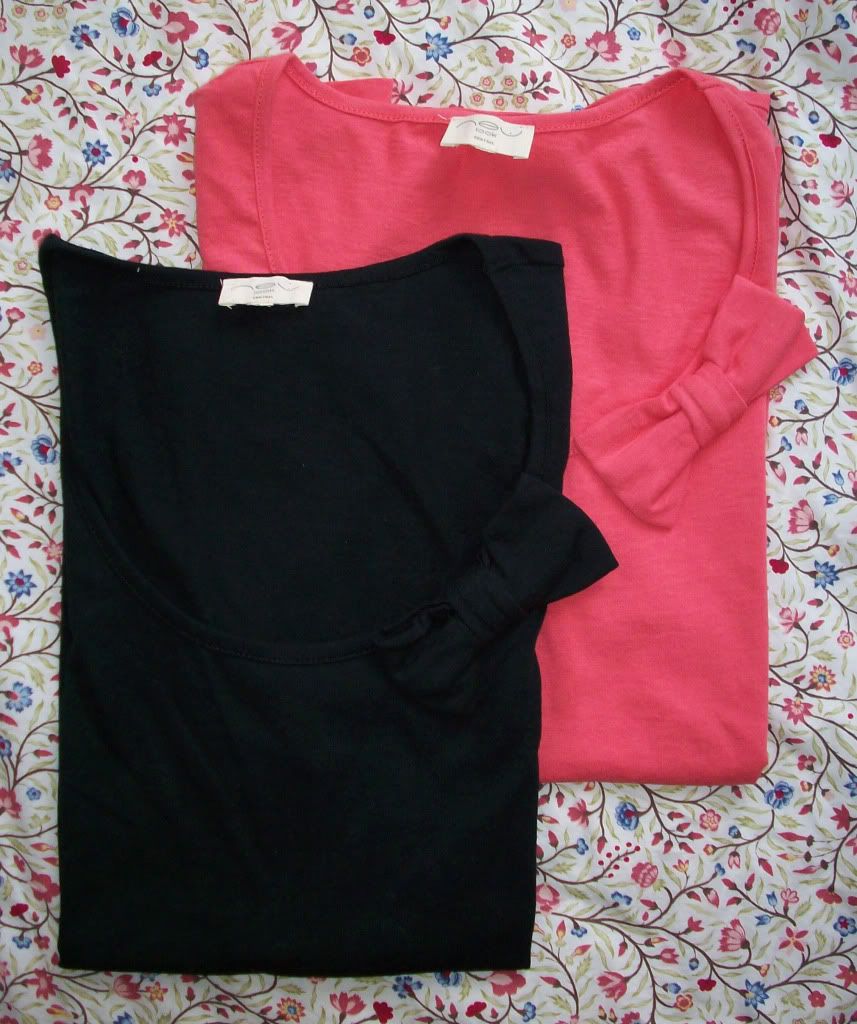 These 2 t-shirts are from New Look. The bow makes them so cute!
They're available in many colors. I wanted them all, but only bought this black and pink one.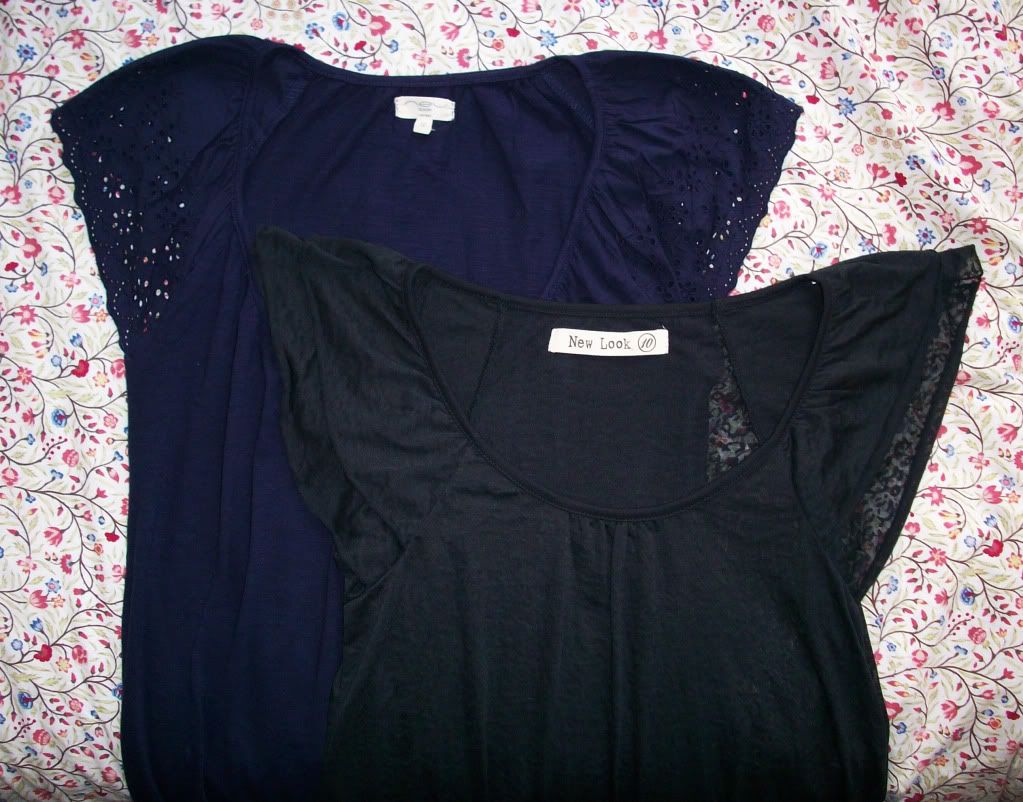 These blouses are from New Look too. I love the sleeves and the loose fit.
The grey one is see through with panther print and the dark blue one has sleeves made from lace.
And this one I love the most!
I already posted about this cardigan
a while ago
and I was so happy that I finally found it at H&M. Who could resist this warm, long cardigan with the coolest print ever?
Have a great weekend!