I'm so sorry for the lack of new posts on this blog. It's just that since my internship has started I hardly have time to blog and I really don't have time to take pictures.
My internship is great, I love doing the job and the girl I work with is so much fun. But it's exhausting, because I have to go to Antwerp by train. I leave at 8 AM and I'm back home at 7.45 PM, so when I get home I just want to go to sleep.
Right now I'm at home, that would be fun if it wasn't for the fact that I'm sick. I have a sore throat and I'm not feeling so great at the moment. I blame the very cold weather that we're having since this monday.
I hate this weather, since I'm always cold. That's why I'm in love with my latest buy: these very warm en pretty fake fur boots from New Look. Perfect for those cold days to come! Aren't they pretty???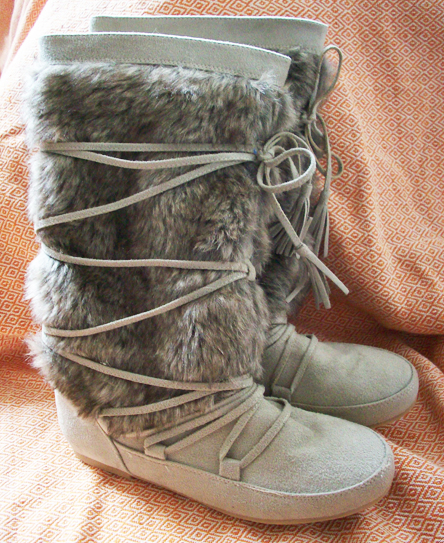 I also have some very exciting news to share with you guys. Last friday I had a photoshoot for a Belgian magazine: Flair! They'll publish an article about bloggers and they chose me as one of the bloggers. What an honour! So keep checking this blog for more info about the article!